Why You Should Get NVIDIA RTX 40 Series GPUs?
Posted by WAEL MOHAMED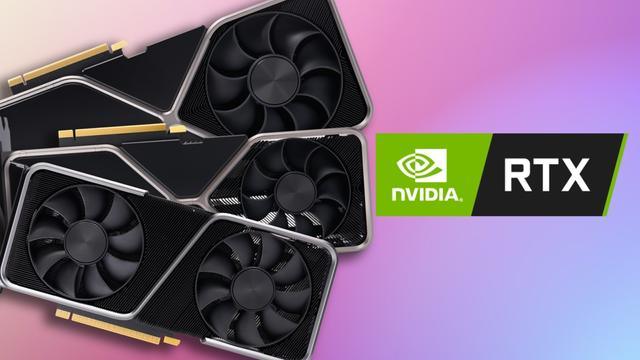 What a great time to build or upgrade. The hardware industry is on fire now as you read this blog post, and aside from what Intel and AMD are offering in the CPU market, NVIDIA is leaping forward with RTX 40 cards.
NVIDIA's performance numbers are out of any manufacturer's league right now. Even the highest grade cards AMD released this year can't compete with NVIDIA RTX 4090 till now, but fighting with RTX 4080, and that is enough of an indicator for the fact that you're getting your money's worth.
Even with mid-range solutions, NVIDIA is still the 2K king. They introduced the RTX 4070 series, that includes the standard and Ti versions, especially for this resolution. Both GPUs are capable of delivering 100+ frames per second, making cards like RTX 3090 and company out of the competition this year.
RTX 40 cards are a must-get if you can, and here are the reasons why you should Get NVIDIA RTX 40 Series GPUs?
1- Unmatched Leap Of Performance
This is what you're simply going to look for at the first glance. The new series did present a huge leap in performance when you compare it to the last one, RTX-30, and NVIDIA claims a 400% of performance difference for the new series.
Such a number is a huge claim indeed, but that is the highest number that your card can achieve, and the difference is apparent if you are using a high-end card such as RTX 4090, which offers that same percentage when you play Cyberpunk 2077 on 4K with DLSS enabled.
2- How Better are RTX 40 Cards Compared to RTX 30?
If you are going to compare raw performance when it comes to gaming, you are talking a range of 30% to 40% of increase in performance when you compare it to RTX 3090 Ti on 4K gaming.
We should also mention that the huge differences are apparent when you run your games on 4K, and that is because 1080p and 1440p performance is bottle necked by the CPU that can't handle that much of frames.
Even if you are not gaming doing content creation instead, there is a 95% increase in performance when you compare RTX 4090 to RTX 3090 Ti, and that is a staggering difference from a generation to the other.
While 4K resolution is not yet mainstream, 2K is set to become more popular soon. For those seeking the best performance at this resolution, the RTX 4070 Ti has made the RTX 3090 obsolete by providing a 10% higher frame rate. Even the basic version, the RTX 4070, has outperformed its successor, the RTX 3070 Ti, with a 12.5% margin at a lower price point. As a result, the RTX-30 series no longer reigns supreme for 2K resolution.
To make it short, whatever you are doing on this card will be much faster compared to any card released by any other manufacturer because even AMD's highest GPU is holding its breath barely against RTX 4080.
3- New Architecture + Bigger VRAM
If you didn't know, the reason behind the performance uplifts of any graphics card is mainly the architecture of the processing unit itself. This year, NVIDIA presented Ada Lovelace to us, which brought significant improvements over the previous generation.
We talked about the performance above already, but now you should know that it increases the ray tracing performance with a claimed difference of 200% when compared to the previous generation.
4- Why RTX 40 Cards are Providing Better Performance on 4K?
It did also present what is known as Tensor cores. The part that is responsible for the DLSS technology, which improves frame rates by upscaling, and the reason behind the evolution we are going to talk about in DLSS 3.0. These Tensor cores are now improved to provide better results with everything related to AI that the GPU can run, and it makes 4K gaming on high frame rates something you can actually enjoy.
Moving over to the AV1 encoding, which is mainly for streamers who are sick of streaming 1080p content only. Now there is a possibility to stream 1440p content for your followers, and that is something you needed without losing performance. Say no more, now you are getting that resolution because the AV1 encoding is 40% more efficient compared to H.264.

Another important hardware upgrade is the massive VRAMs we are getting, especially on RTX 4090. We are talking about a 24 GB VRAM, which is going to be more than enough to hold these 4K frames you are rendering to ensure a smooth output on the gaming side and creative workflow.


5- DLSS 3.0 and Better Ray Tracing
The third version of DLSS is here. Powered by 4th generation Tensor cores, NVIDIA's RTX 40 cards are now able to achieve a massive 200% of performance compared to the latest generation.
No, that is not a one time off number. This is the average for games that can support DLSS 2.0 and DLSS 3.0 and that is RTX 4090 compared to RTX 3090 Ti, so this is not a claim, it's a true range.

But numbers are not the only thing that matters here because quality does as well. NVIDIA's DLSS 3.0 is presenting more "clear" frames on all modes if you compare them to the previous one, and that was a problem in fast-paced games.
The Witcher 3, for an example, is showing better lighting and particle details when you run it on DLSS 3.0. Because the game's fights are quick and full of animations that generate other particles of fire and similar materials, you won't love a blurry feeling when you are fighting the hardest bosses. However, DLSS 3.0 beats that in most cases and that was achievable by the new algorithms and Tensor cores.
Of course, graphics and representations matter, but you can get both with NVIDIA's cards. The best upscaling performance along with the best ray tracing technologies can be used together or one of them on its own, and in both cases, ray tracing is shining(no pun intended).
The third generation of RT cores provides a 25% uplift compared to the previous generation's RT cores with better light simulations as it utilizes better graphical engines that build the frame's details, from a ray tracing point of view, in a quick fashion to increase frame rates with DLSS on or off.
Why are RTX 40 Cards a Good Deal?
At the end, the numbers you just read are enough to make you recognize the power of these cards. If you want the best GPU for gaming on high resolutions with high frame rates, RTX 40 cards can do that on 2K and 4K, and they can be a gateway for 8K gaming too.

Yet, if you are a streamer or a content creator, these are the best cards for you. They deliver a great performance for you and a better experience for your viewers who will get to see your game looking better and smoother, and you won't lose your performance for their joy.
RTX 40 lineup is available in our store, either as a standalone component or in a powerful rig that can do quite literally everything!
Collection 2019
Sale 70% Off
Third slide