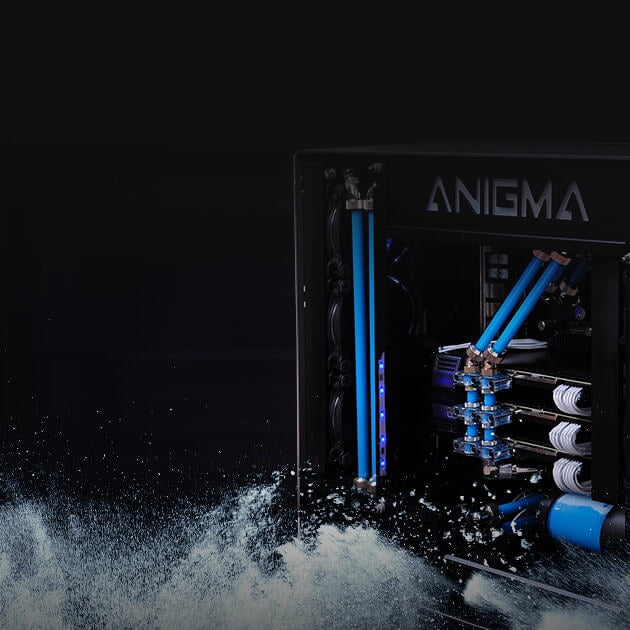 BUY THE BEST GAMING PCS IN UAE AND KSA
Level up your gaming experience with our wide range of snazzy Custom, Pre-built Gaming PCs, Monitors and more!
Discover why our "Real" customers rave about Anigma with their exceptional reviews.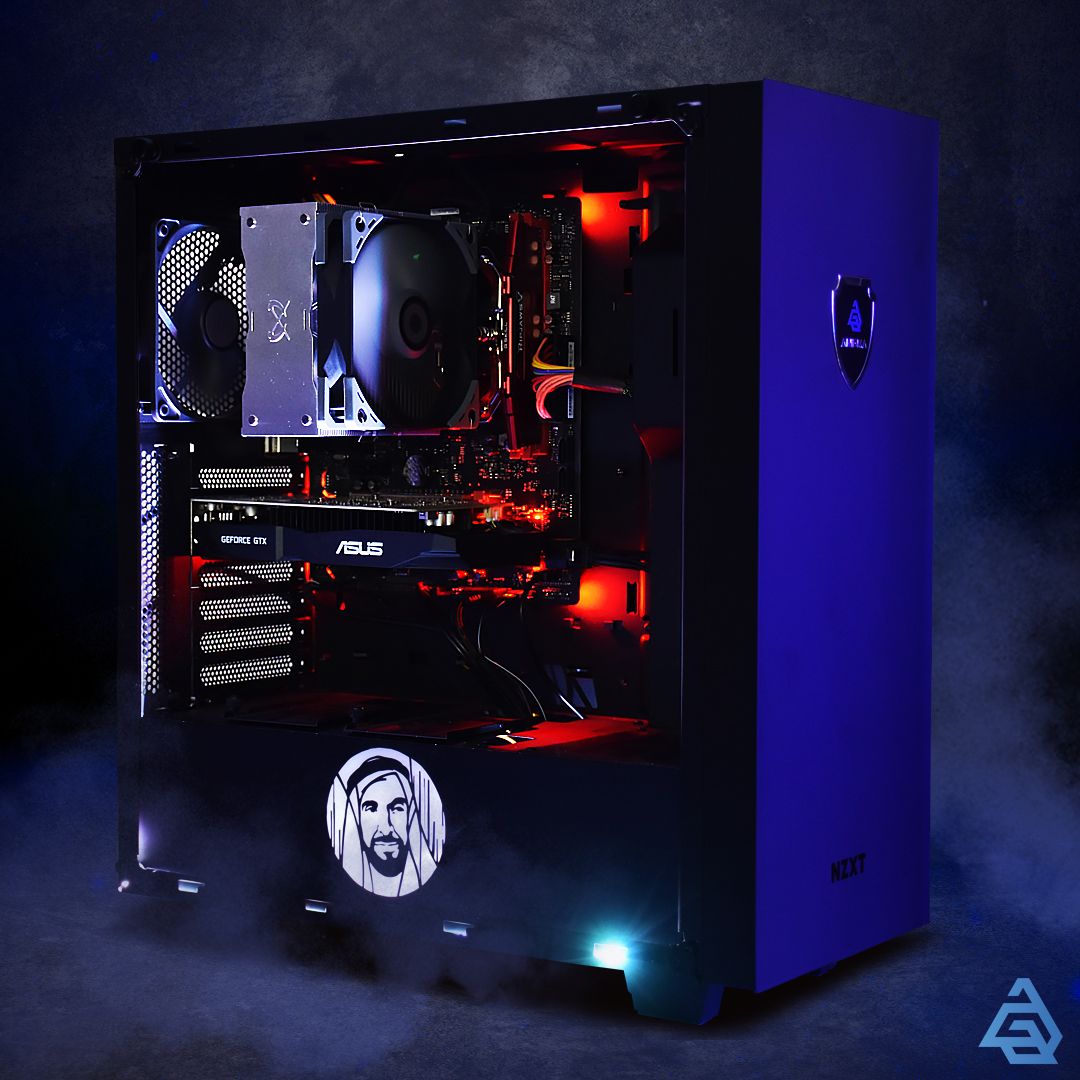 PART OF KHALIFA FUND
Anigma Technologies is part of Khalifa Fund, The purpose of establishing the fund is to help develop local enterprises in Abu Dhabi by instilling and enriching the culture of investment amongst UAE nationals, as well as supporting and developing small to medium- sized investments in the Emirate.
I NEED TO KNOW MORE ABOUT ANIGMA.COM?
Anigma Technologies is an Emirati brand, reinventing how gaming is done in the Middle East. We're brothers who are passionate gamers who live, breath, and eat gaming. After spending a couple of years building PCs as a hobby, we have decided to share our experience and knowledge with the rest of gamers and created Anigma Computers.  Based in Abu Dhabi, United Arab Emirates, Anigma provides gamers in the GCC with the best gaming PC components and accessories to make sure that their gaming experience is complete. We make sure that each and every PC built is done right. This is done by quality, detailed oriented craftsmanship, paired with using only the best components from the most trusted brands such as Asus, MSI, EVGA, and others. Anigma Technologies is also proud to be a part of the Khalifa Fund program, which aims to support and promote local Emirati entrepreneurs in their ventures.
IS IT SAFE TO PAY FOR MY GAMING PC ON ANIGMA.COM?
Absolutely! We are committed to protecting your personal information and financial information. We've taken every measure to ensure that your data is safe and secure so that you confidently make an online purchase from Anigma.com. How is this possible? We use highly encrypted Secure Sockets Layer (SSL) technology to protect the security of your online ordering, personal, and financial information. Furthermore, we never sell or share your information with any third parties.
WHERE I CAN BUY MY GAMING PC FROM?
We are an online store mainly. Our facility is located in the UAE. While we can serve anywhere around the globe.
DO I HAVE A FREE SHIPPING FOR MY GAMING PC?
Free shipping is for orders more than 1000 AED, inside UAE only. What about warranty repairs? Anigma will cover shipping costs and will replace the part(s) for the first 30 days after receiving your order. After thirty days, Anigma will still honor warranty services and replacements. However, after thirty days you will need to pay for shipping costs.
WHAT IS THE RETURN POLICY?
Since every computer system is customized to exact specifications, it becomes near impossible to return computer systems for a full refund. However, if you receive a computer with defective hardware, we will be happy to extend a full refund (minus shipping costs). Refunds are issued only for the sale amount at the current selling market value of the component(s) inside the computer and doesn't include shipping/freight charges. Additionally, we reserve the right to apply a 25% restocking fee. Any and all merchandise must be returned to Anigma in its original packaging, to include manuals and all accessories. All returned items must include a copy of the original sales receipt for processing. Opened accessories such as the speakers and monitors can not be returned and will not be extended a refund in any way, shape or form. Anigma will not refund shipping costs, and the customer will be held liable for shipping fees associated with returning packages. All sales on software items are final.